Felix Geiringer
- Barrister -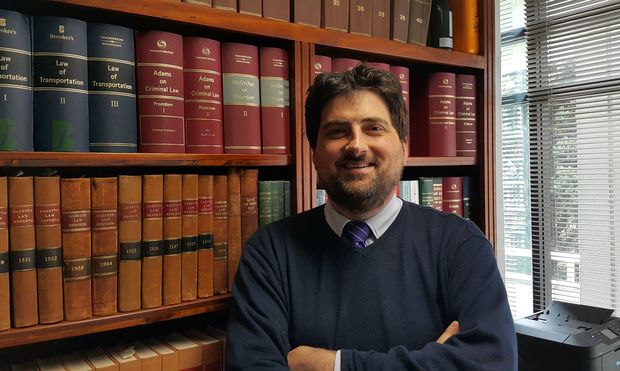 Felix Geiringer is an experienced barrister practising in a broad range of legal fields.  He is the Vice President (Wellington) of the New Zealand Bar Association | Ngā Ahorangi Motuhake o te Ture. He has acted in a number of high-profile matters including representing Sir Tim Shadbolt in a successful defence of a defamation claim, Toni Waho in his successful trust law claim against Te Kōhanga Reo National Trust, the New Zealand Māori Council in their water claim, and Nicky Hager in his judicial review and public law damages claims against the New Zealand Police.  
His work ranges from the protection of human rights to complex commercial disputes.  Felix's recent cases also include matters involving company law, arbitration, administrative law, land law, professional discipline, inquiries, tort law, te Tiriti o Waitangi, sports law, and criminal appeals.  He frequently appears in the appellate courts including multiple appearances in the New Zealand Supreme Court and the Privy Council.
Felix has undertaken a great deal of public interest litigation and pro bono work.  He has acted for community organisations before the High Court and in the Supreme Court.  He has many years of experience offering free legal advice through the Wellington Community Law Centre, Freelaw and Community Links in London, and with the UK's National Council for Civil Liberties. 
Felix previously worked as a solicitor in the litigation team at Chapman Tripp, Wellington, and as an associate in the financial regulation team at Clifford Chance in London.  In the latter role, Felix advised some of the world's largest financial institutions, including having a senior role in facilitating Mitsubishi UFJ's 9 billion USD investment in Morgan Stanley.  He was also called as a barrister by the Honourable Society of Lincoln's Inn and worked in that role from 1 Gray's Inn Square and Doughty Street Chambers in London. 
He deals with difficult and novel matters of law and has had numerous of his decisions reported including 16 cases in the New Zealand Law Reports.  Felix is also experienced in all forms of ADR and has resolved many disputes through mediation and negotiated settlement. He is an Associate of the Arbitrators and Mediators' Institute of New Zealand.
Before coming to the law, Felix had a career as a mathematician.  He was awarded the Rhodes Scholarship. He conducted research in the field of analytic number theory.  For four years, Felix worked in IT working mostly in cryptology, but also as a developer on a variety of other coding and code validation projects.  Felix was credited as inventor on six patents registered for his work.
Trusts & equity
Commercial & company law
Land law
Tort law
Media law
Arbitration & mediation
Te Tiriti o Waitangi
Professional discipline
Public & administrative law
Inquiries
Sports law
Criminal appeals
BA (Hons) Otago
LLB (Hons) VUW
Degree of Barrister-at-Law Lincoln's Inn
Barrister and solicitor of the High Court of New Zealand
Not currently practising:
Barrister of England and Wales
Solicitor of the Supreme Court of England and Wales
Higher Courts Advocate (Civil) of England and Wales
Higher Courts Advocate (Criminal) of England and Wales
The Acting Inspector General of Intelligence and Security has upheld a complaint by investigative journalist Nicky Hager against the New Zealand Security Intelligence Service for unlawfully attempting to uncover his journalistic sources.The complaint related to events...
read more